Hear and Read the Word
Pastor Brad has a weekly radio program, sermons, and what he likes to call Meditations and Meanderings.
All here for you anytime.
Sign Up
Sign up to get all the blog posts from Pastor Brad. This includes Meditations and Meanderings, spirit-filled essays and insights; and The Great Message, episodes of the radio show heard on 1210 WPHT; and of course, Sunday sermons.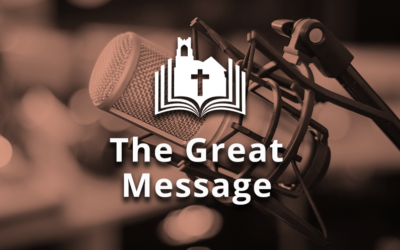 by Bradley Lacey | May 16, 2023 | The Great Message
Pastor Lacey & Brother Page Tyler discuss Step V of the 12 Step Ministry for Christians: Admitted to God, to ourselves and to another human being the exact nature of our wrongs.